Shrekxual Burlesque Adventure
02dec7:00 pm10:00 pmShrekxual Burlesque AdventureThe Geek Easy, 114 South Semoran Boulevard ##6, Winter Park, FL 32792
Event Details

Are you a fan of green? Of fairytales and onions? Then this is the PERFECT burlesque event for you!
And then I saw her face!
Now I'm a believer!
We can't wait to invite you back into our swamp! Our cast and crew is ready to charm and enchant you! Are *you* ready?
Tickets are $15 online, $20 at door!
Doors open at 6:45, show at 7:20!
Tips highly encouraged!
Amie Hart
By night one way, by day another.
Amie Hart has been performing burlesque since 2011 and specializes in nerdlesque and circus style burlesque. She loves all things related to nerd culture and has performed all over Florida bringing fandoms to life as characters such as Persephone from Lore Olympus, Retsuko from Aggretsuko, and Oogie Boogie from Nightmare Before Christmas.
With her duo partner, Hippie, the two have performed as Harts and Hips since 2015 and have been seen across the US at burlesque festivals and competitions such as The Midwest Nerdlesque Festival and Smoky Mountain Burlesque Festival. Both with her partner and as a soloist Amie strives to find new ways to incorporate her other interests, such as aerials, acrobatics, movement arts and singing, into her burlesque performances. When she's not performing or cosplaying Amie can be found playing video games, reading spicy books, or playing with one of the nine cats she lives with.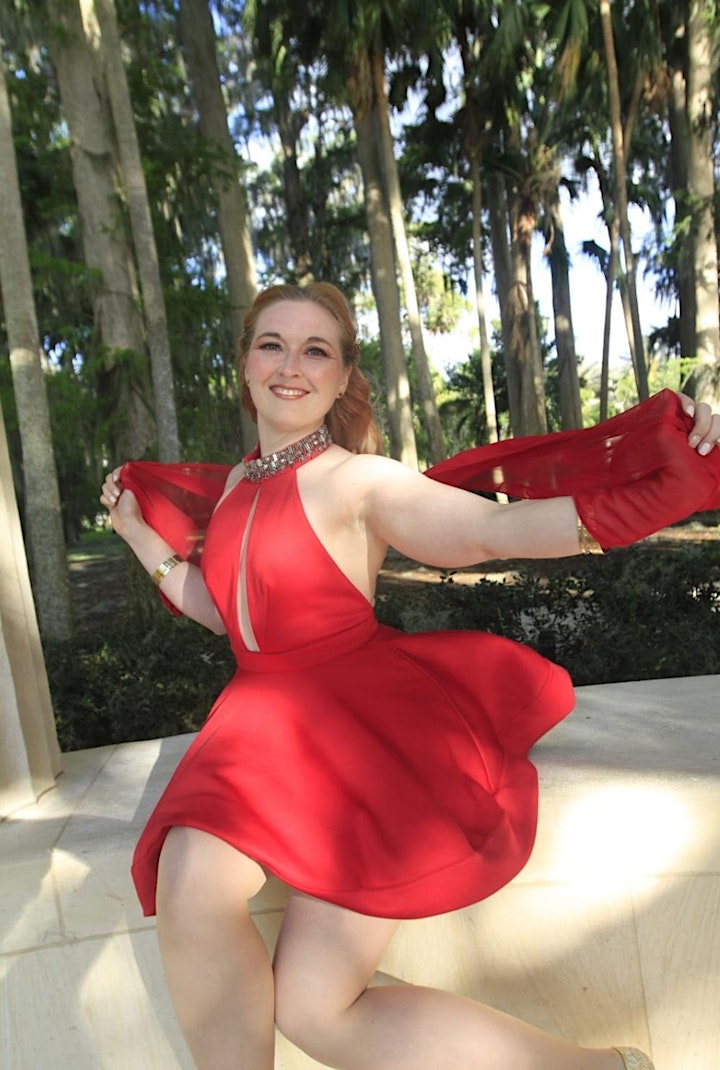 Bulgarian Bonbon
The princess will be MINE!
Hailing from the land down under, Bulgarian Bonbon is a sweet treat to behold on the stage! For nearly a decade, Bulgarian Bonbon has led the Speakeasy Sirens into becoming a staple in the convention circuit for Florida. A pinup lover and cosplayer, Bonbon found her comfort in the nerdy lands of anime conventions and being able to bring her favorite characters to life. After accidentally stumbling into burlesque, she fell in love with the art and found her home in the performance community. Growing up believing that the stage is made for everybody, Bonbon has remained determined to keep her stage welcome to any and all performers who want to allow themselves to live to their true potential.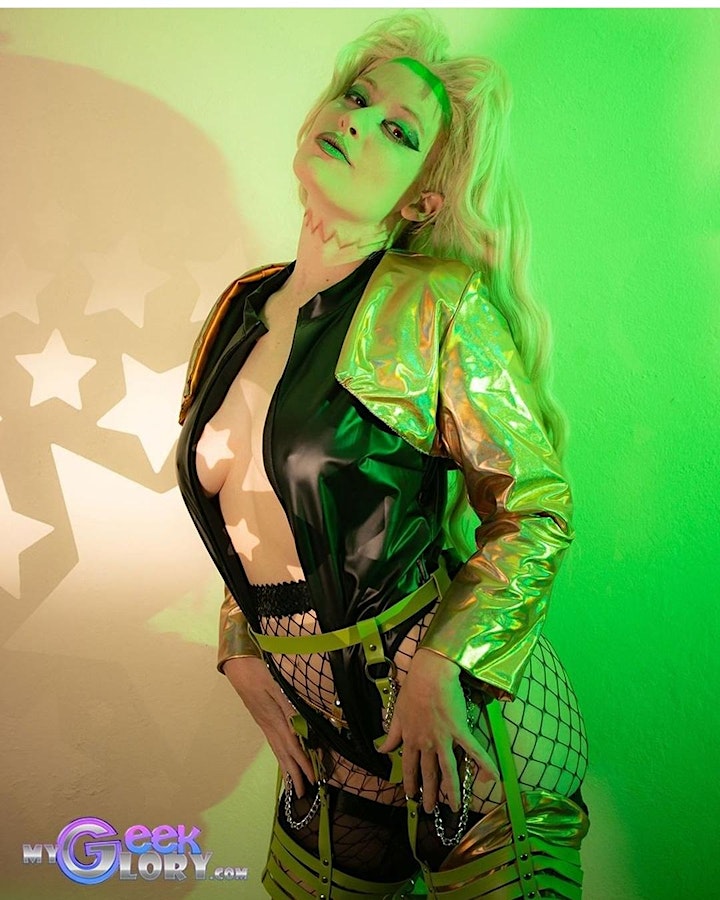 Gaymerdee
Ogres are like onions.
Gaymerdee is a lgbt+ cosplayer and performer bringing you flash, flips, and fabulousness with every chance he can. He's been performing around the central Florida convention scene for the past decade doing stage combat, dancing, acting and burlesque! You may have seen him as an assortment of dazzling characters creatively gender swapped or popping to life in crazy fashions. Breaking barriers with his style and body type he has performed for Speakeasy Sirens, CRH Productions, My Geek Glory and Theoretical Rejects in multiple projects. As assistant director in speakeasy sirens, he makes sure to put all that ass in all his performances.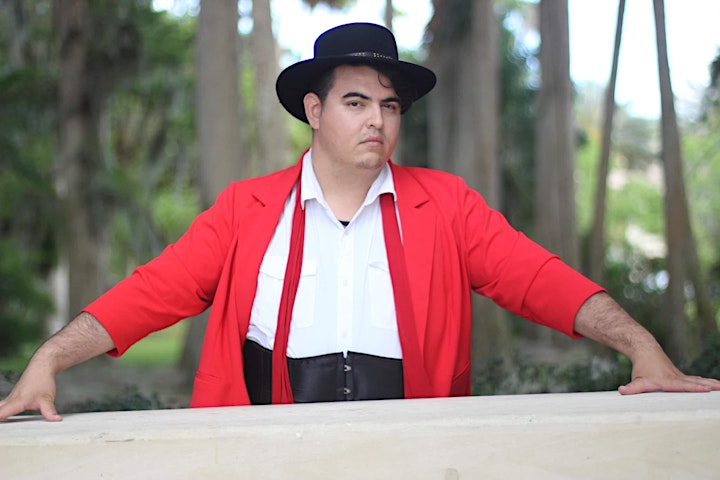 Hippie Hart
I need a hero!
Hippie Hart has been performing burlesque for years and is known for his style which blends a heavy amount of neo-classical and nerdlesque with his theatrical flare and showmanship. He has gained notoriety in and out of Florida performing a number of fandom favorites such as Link from Legend of Zelda, Naruto, and Alfred from Batman. When he is not taking the stage solo and showing off his boylesque charm he can also be seen performing with his duo partner, Amie Hart, as Harts and Hips!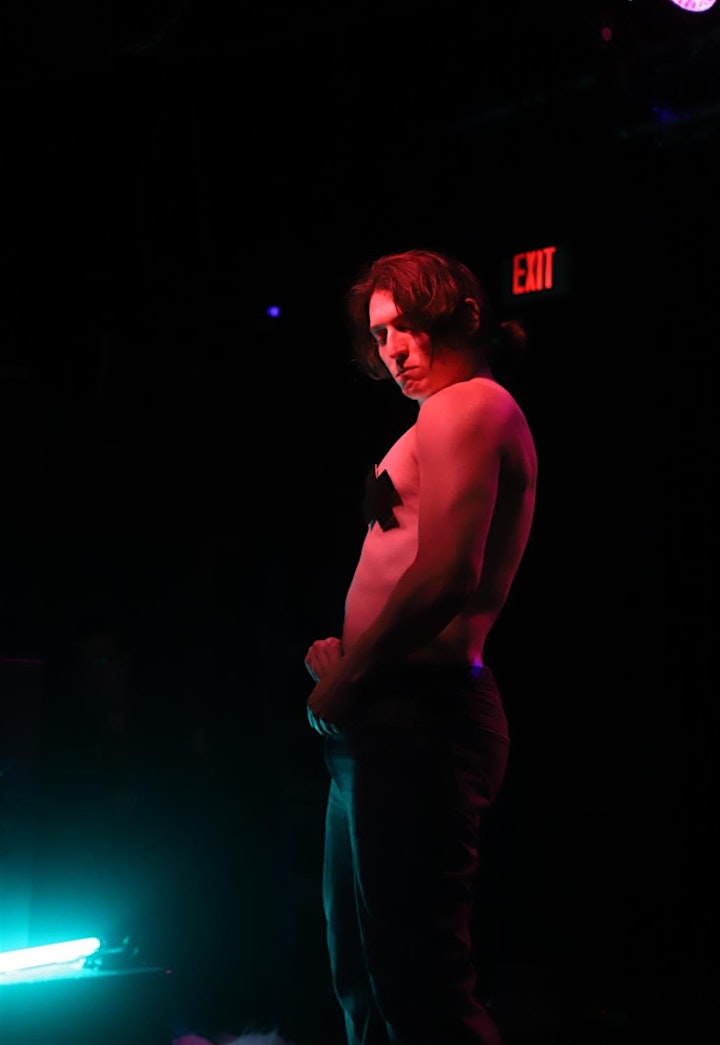 Lottie Flick
Pick number 3, m'lord!
Lottie Flick is a proudly queer, fat, and Latiné performer from Orlando, FL! This ""showstopper from the crypt"" is a graduate of the Burlesque Conservatory and can be seen producing shows with Theoretical Rejects. They believe that anyone regardless of weight, age, race, gender, or experience deserves a place on stage. You may have seen this dirty, nerdy, and weird performer with The Bombshells Cosplay, Goth Industrial Lounge, Danger Dames, Purple Nightshade Productions, Softtails Thickies, Ms. Brown's Colors of Burlesque, Speakeasy Sirens, CRH Productions, Purple Nightshade, Celestial Cabaret, and My Geek Glory! ⁠

⁠

Get your popcorn and a shovel to uncover what this undead starlet has resurrected just for you!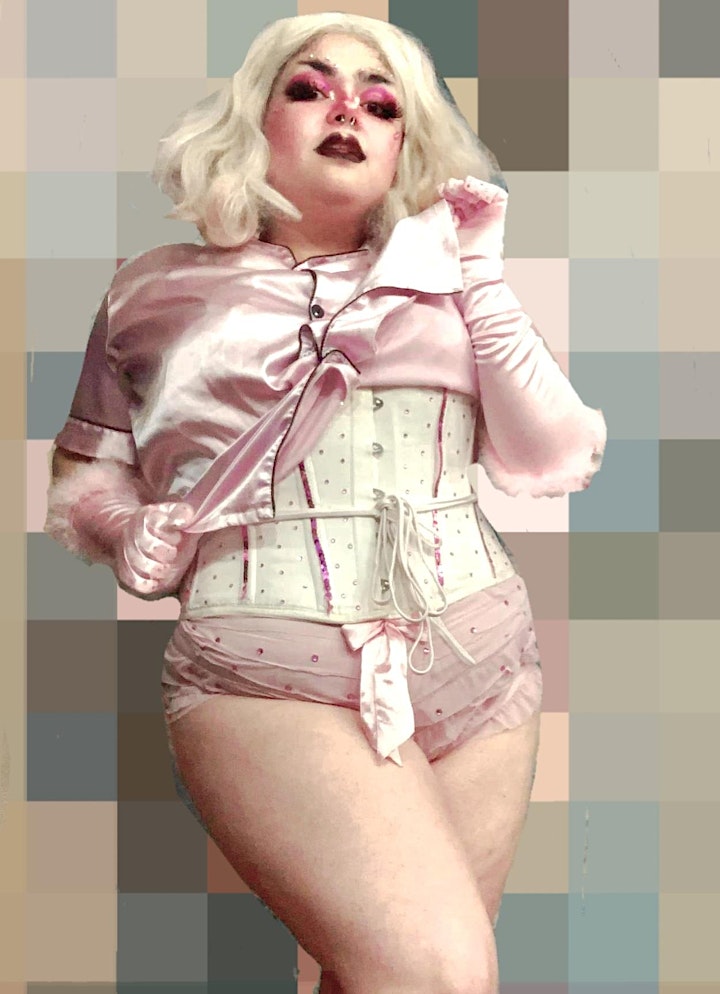 Melody Martini
I'm makin' waffles!
Melody Martini is a showgirl that always comes EXTRA shaken!
Performing since 2018, shes a 5'2 glass of sass and spunk! A kinky cosplaying kitten at heart, she loves bringing her original costume designs to the stage. Known for her specialty sock removals and classic style, this curvalicious Puerto Rican/Cuban will have you begging for more!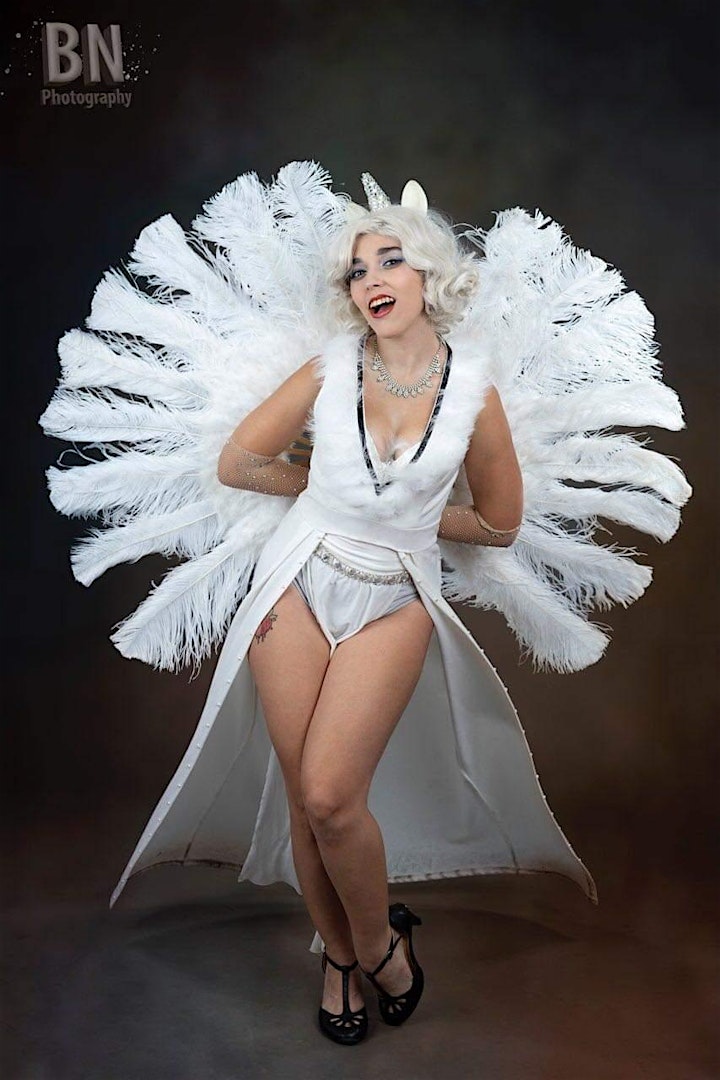 Ruana Rae
Not the gumdrop buttons!
This soft spoken, ink soaked angel is always happy to dare and delight with her acro chair routines and doesn't shy away from the quirky. She's a bit nerdy and a whole lot spooky. Most recently she's performed as iconic characters such as Greta the Gremlin, Selene from X-Men, and Nadja from What We Do In The Shadows. Always up for a challenge she loves creating stunning costumes to vamp up her routines. Mixing glamor and goth she's here to creep her way into your heart, it's Ruana Rae.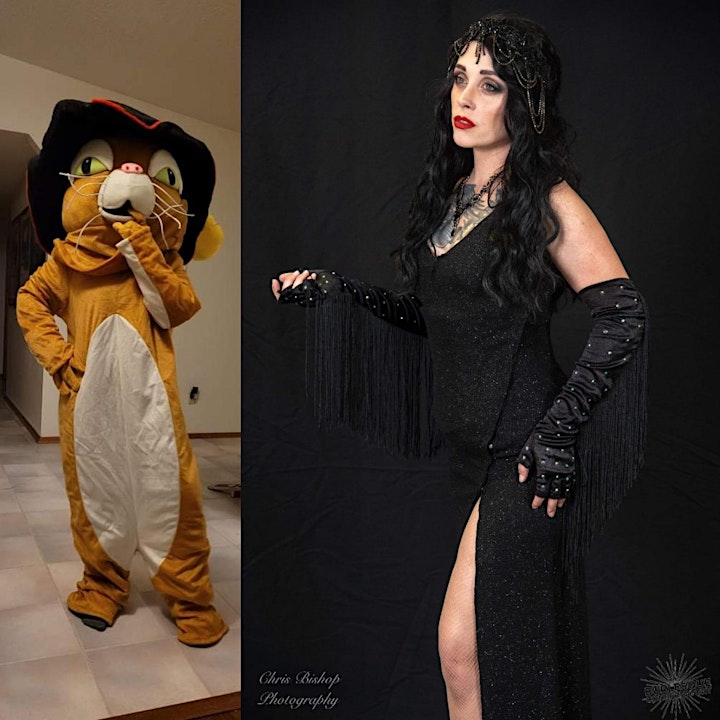 more
Time

(Friday) 7:00 pm - 10:00 pm
Location

The Geek Easy

114 South Semoran Boulevard ##6, Winter Park, FL 32792