MAP Critical Hit Tournament: Multiversus
17sep5:00 pm8:00 pmMAP Critical Hit Tournament: MultiversusM.A.P. Technologies, 322 W. Baltimore st., Baltimore, MD 21201
Event Details

Do you have what it takes to become the new MAP Technologies' Critical Hit Champion?

Here's your opportunity in our sixth FREE-TO-ENTER tournament! Each month, ALL gamers in the area are invited to try their best in a different game to see who is the best of the best and who can dethrone our current champion. The winner gets to face our current champion, GamerMcFly209, for a chance to take his MAP Critical Hit Championship Belt! This month, try your luck in the latest popular platform fighter, Multiversus!

Pre-register NOW! Slots are limited!

RULES:

• 1v1 Standard Rules

• Double elimination tournament

• Platform: Playstation 5

• Best 2 out of 3 (Losers Finals, Grand Finals and Championship best 3 out of 5)

• Banned characters: N/A

• Banned stages: N/A

• Loser can pick a new character. The winner is character locked.

• If your match is called you will have 5 minutes to respond before forfeiting the match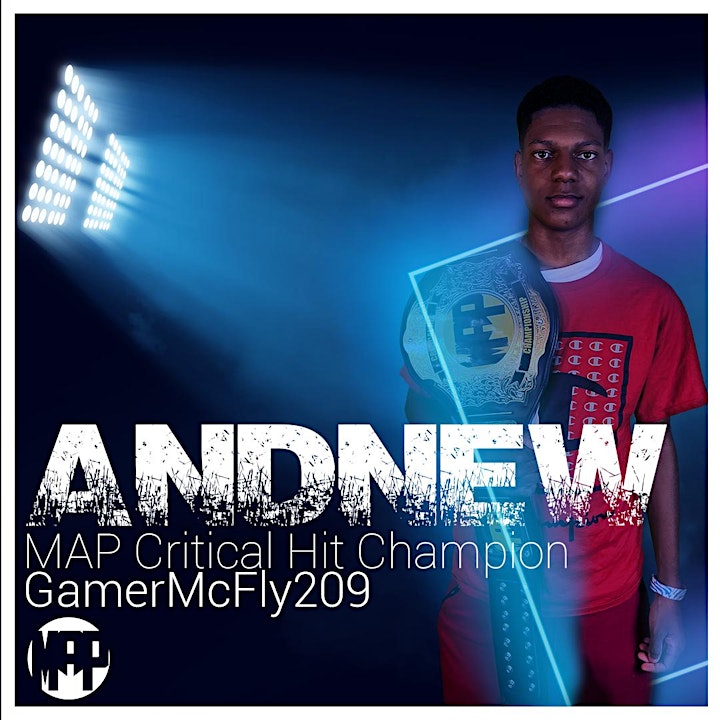 CHAMPIONSHIP BELT DETAILS:
The winner of the tournament will be crowned the MAP Critical Hit Champion! By default, that person will get to wear the Critical Hit belt in MAP Technologies whenever they are there. The champion can choose to take the belt with them when they leave as long as we have a credit card on file. If the belt is lost or deemed damaged beyond repair, the card on file will be charged partially for a new belt. As the Critical Hit Champion. they will get to choose the next game for the following month's tournament by pulling a game out of our lottery of pre-approved selections. The champion can then choose to defend the title next month or relinquish the title at the beginning of the next tournament. If the champion chooses to defend the title they will not have to participate in the tournament. They will automatically move to the championship round.
ENTRY FEE:
As stated before, there are no fees for participation in the Critical Hit Tournaments nor to come and watch the event. Customers who want to play games not included in the tournament will have to pay regular admission fees before playing.
WHERE TO WATCH:
The tournament will be broadcasted live on https://www.twitch.tv/MAPGameTech
more
Time

(Saturday) 5:00 pm - 8:00 pm
Location

M.A.P. Technologies

322 W. Baltimore st., Baltimore, MD 21201