Heroes Assemble 2: Family Fun Day and Cosplay Fashion Show
10dec10:00 am7:00 pmHeroes Assemble 2: Family Fun Day and Cosplay Fashion ShowDewey Gottwald Center, 2301 West Leigh Street, Richmond, VA 23220
Event Details

The Con with a Cause returns for its second annual fundraiser for Geek Wellness Education, a Richmond-based 501c3 mental health non-profit.

Heroes Assemble is a comic convention where YOU get to be the hero, by helping Geek Wellness Education fund their mental health programs for geeks in need!

For our second annual convention, we are simplifying things by upgrading to an awesome venue: The Dewey Gottwald event center is a state of the art showcase space, connected to the Science Museum (you can park in either the Science Museum parking lot or the dedicated parking area for the event…either is fine). Being in this venue allows us to focus more on putting on the best event possible!

We will have celebrity appearances, fun and informative panels, a cosplay fashion show, and plenty of geeky vendors. Of course, December 10th is a great time to buy Christmas gifts for the geeks in your life…and we might have a few Christmas themed surprises!

Once again, children 10 and under are FREE with acompanying paid adult!

Confirmed features include: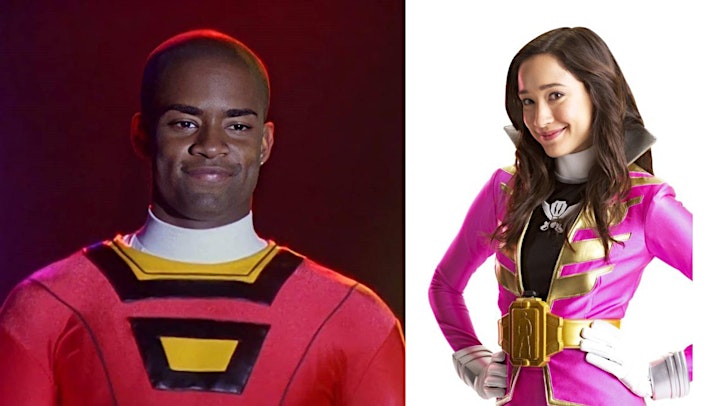 Power Ranger Round-Up with Selwyn Ward (Power Rangers Turbo, Power Rangers In Space) and Christina Masterson (Power Rangers Megaforce) (Autographs and selfies all day, Panel at 2PM)
It's Morphin Time!
Last year our Power Rangers were the most popular celebrities we featured, so this year we are bringing two incredible Rangers for you!
Selwyn Ward is best known as TJ in the Power Rangers franchise. Selwyn (as TJ) started out as the Red Ranger on Power Rangers Turbo, and then became the Blue Ranger on Power Rangers in Space. He also made appearances on Power Rangers Lost Galaxy, Power Rangers Wild Force, Power Rangers Megaforce, Power Rangers Super Megaforce: The Legendary Battle and Power Rangers Ninja Steel.
Christina Masterson is an American film and television actress. She played Emma Goodall the Pink Power Ranger in the iconic Power Rangers Television series on Nickelodeon "Power Rangers Megaforce"(2013) and "Power Rangers Super Megaforce"(2014). Masterson began her career modeling in Los Angeles. She soon got to work all over Asia starring in many commercials and campaigns for the Asian market but also internationally. Relevant to Heroes Assemble…she appeared as Grace in the movie Starfish…the movie that inspired the creation of Geek Wellness Education.
Panel hosted by "The Power Ranger Guy" Christian Ingram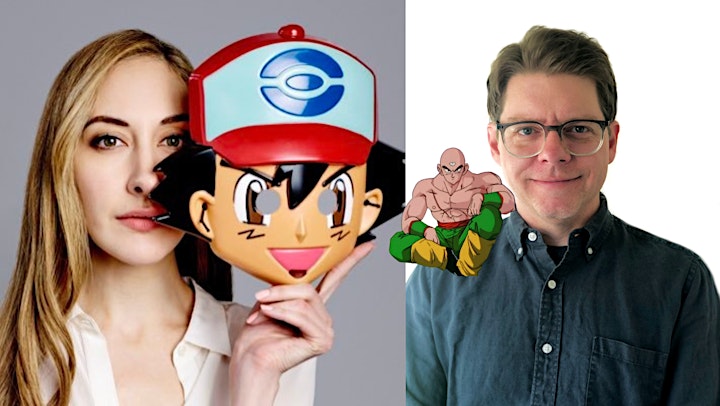 Inside Anime with Sarah Natochenny and John Burgmeier (Autographs and selfies all day, panel at 3PM)
Get the inside scoop on the Anime voice acting industry with two of the biggest and best names in the industry!
Sarah Natochenny is a Voice Arts® award winning voice actor best known for her work as Ash Ketchum on Pokémon, currently in Its 23rd season. She can also be heard as several mini-Stay Puft marshmallow men in Ghostbusters: Afterlife.
John Burgmeier is an American voice actor, writer and musician best known for his affiliation with Funimation Entertainment. Burgmeier is widely recognised for his portrayals of Kurama in Yu Yu Hakusho, Tien in the Dragon Ball series, Shigure in Fruits Basket, Edgeshot in My Hero Academia and Freed Justine in Fairy Tail.
They will both be at the convention all day signing autographs and taking selfies with fans, and make sure you take a seat by the stage at 3 PM to hear all about their careers in voice acting!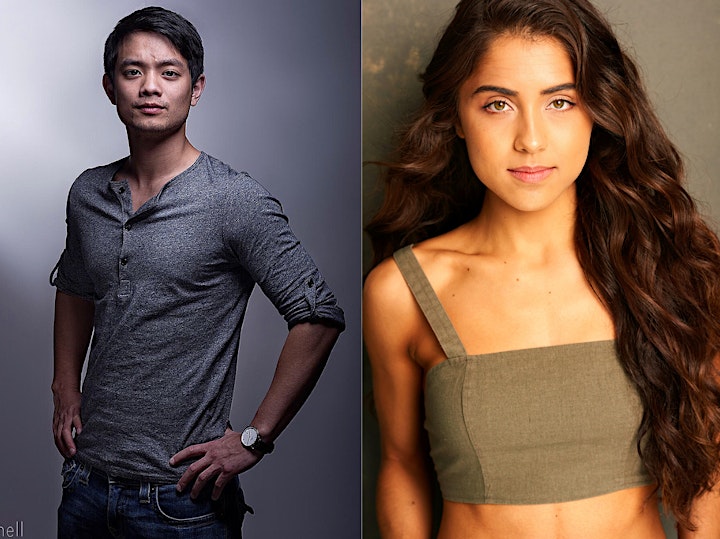 Richmond Says Goodbye to Supernatural and The Walking Dead with Osric Chau and Avianna Mynhier (Autographs and selfies all day, panel event at 4PM)
Supernatural and The Walking Dead are two of the most popular tv series of all time. But after 15 seasons, Supernatural has ended…and The Walking Dead is in its final season this year.
Appearing in person at the convention will be Osric Chau, who played the fan-favorite character Kevin Tran on Supernatural from 2012 to 2019, and Avianna Mynhier, who played Rachel, the leader of the Oceanside Community on The Walking Dead from 2019-2022. They will be signing autographs and taking selfies with fans all day, but at 4 PM they will take the stage to answer your questions in celebration of their series. This is a MUST SEE event for all fans of these series, to celebrate the memories and legacy of two incredible series!
Panel hosted by actress/model Arianna Harris.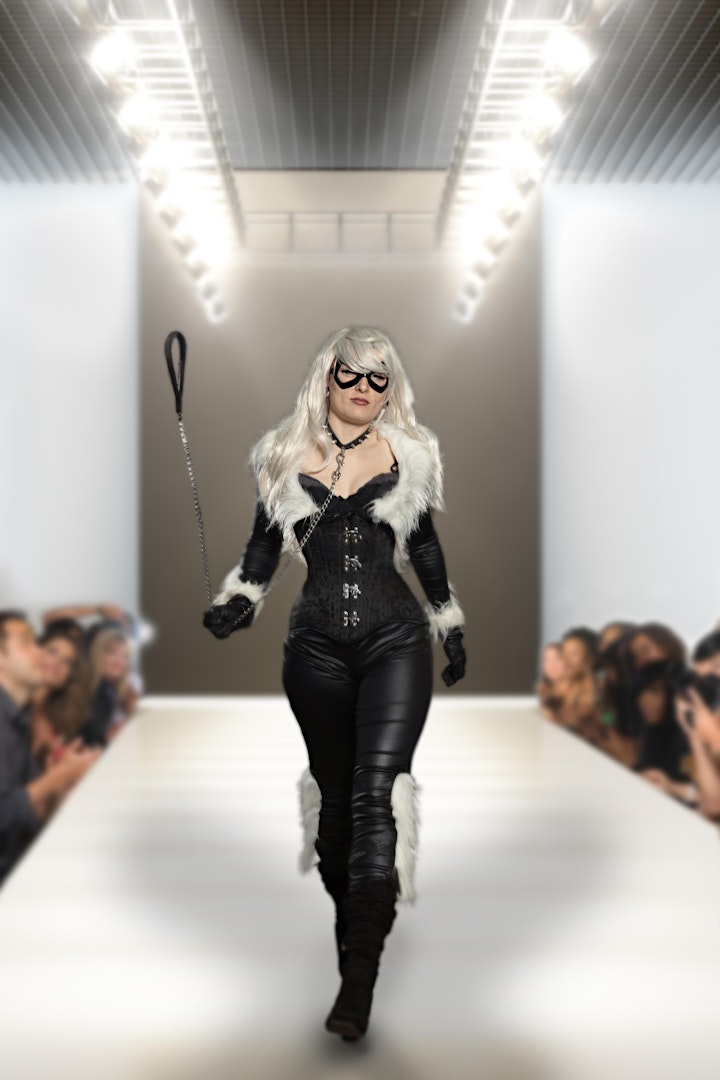 5 PM Cosplay fashion show!
We will be hosting what we hope will be the BEST cosplay stage event Virginia has ever held. The purpose is clear…the celebrate the talent, creativity and beauty of cosplayers in a more significant way than your typical cosplay contest.
First of all…yes there will be winners and prizes…but our event goes beyond that!
Before we put YOU in the spotlight, we will celebrate a few businesses who who make clothes for us, just like a fashion show would. Blerd Creations is a geeky streetwear company, and Kawallan Pizza Apparel makes incredible casual cosplay outfits. We have professional models with experience at RVA Fashion Week, professional fashion designers working behind the scenes to help coordinate the show, and the event will be co-hosted by Sweet Sauce, THE best fashion blogger in the Richmond area!
Then, it's time for YOU to be recognized as the creative force that you are! Register to be a part of the event and then as you walk, DJ Yayo Prada will play theme music for your character as the hosts hype up you, your work and the character. We will have press and photographers there from the fashion industry to help promote cosplay as a force in the fashion industry.
This will be a unique and fun event and we want every cosplayer in the area to be there!
To register to walk your cosplay on our stage, please fill out the registration form at the address below:
https://docs.google.com/forms/d/1Wca2RPvKNr74SGxcBvEHHuTVHScAfb1UaxstcTF8PuM/viewform?edit_requested=true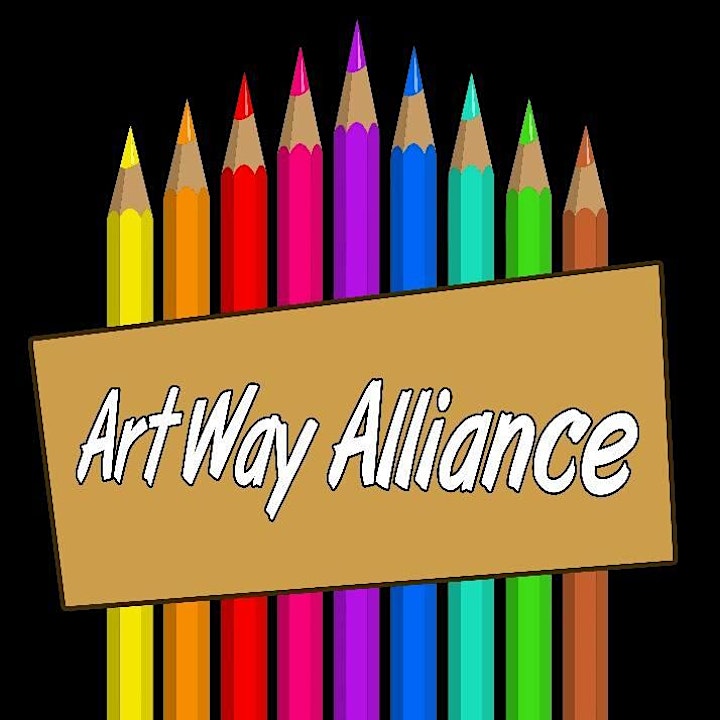 Free introductory art classes by Art Way Alliance! Classes begin every other hour from 11Am-4PM
Schedule of class themes to be announced.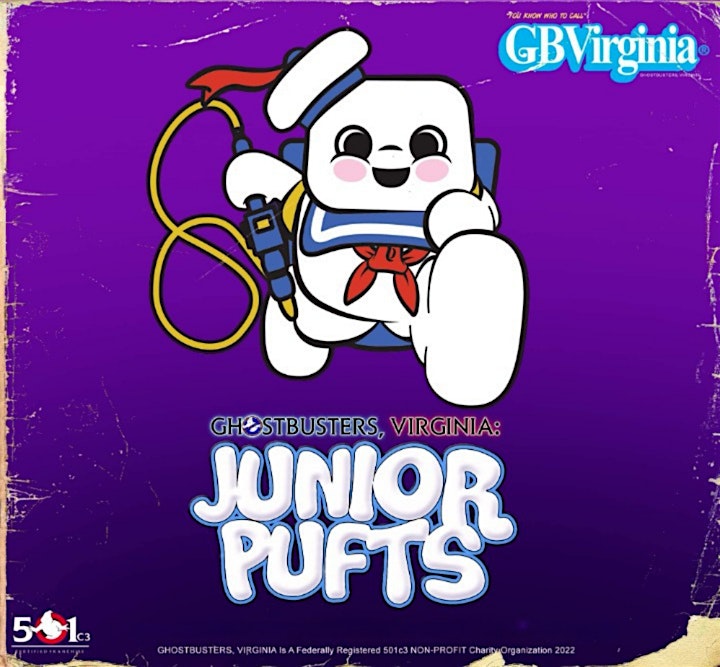 Bust Into Science! Free Basic STEM lessons for children, with the Ghostbusters, Virginia!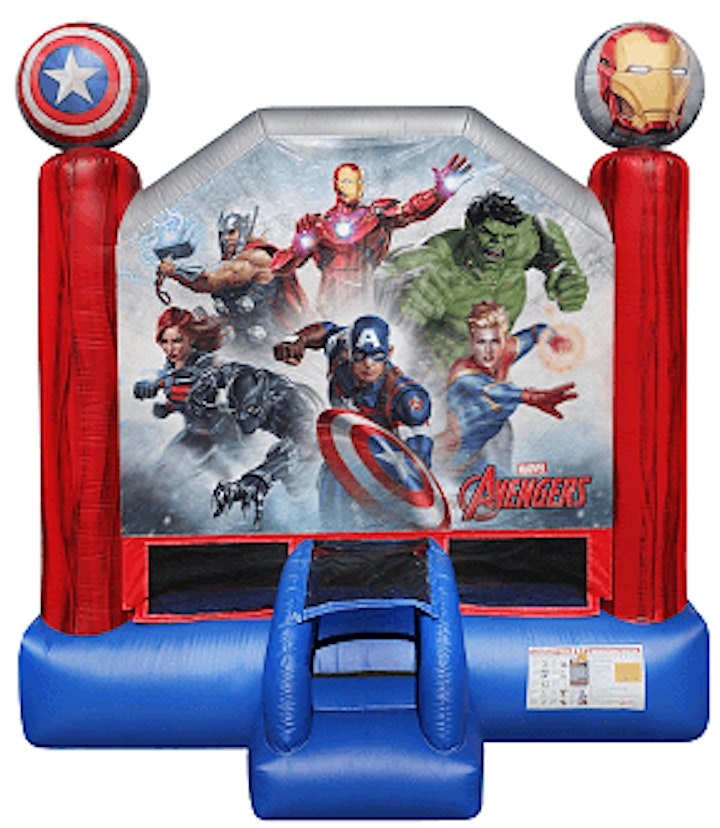 Superhero Sidekick Training Zone! 10AM-5PM
FREE outdoor play area for kids. First, they can hone their skills in an Avengers themed bounce house. Then, when they are ready to become a superhero, they can test their skills in a 30 foot inflatable obstacle course!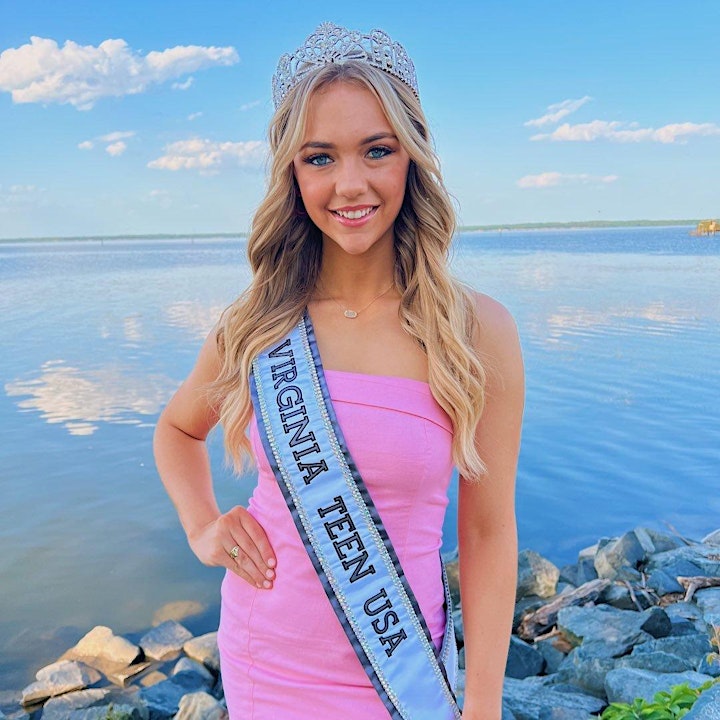 Chalk About Positivity with Hannah Grau, Miss Virginia Teen USA 10AM-5PM
Hannah Grau's platform as Miss Virginia Teen USA is Chalk About Positivity, where she encourages kids to draw positive quotes and words of encouragement with sidewalk chalk. She will be at the Superhero Sidekick Training Zone area outside to help children with their sidewalk art! Assisting her will be the team at Happy Palette, a children's art studio that offers a variety of classes for young artists starting from toddlers through the teen years.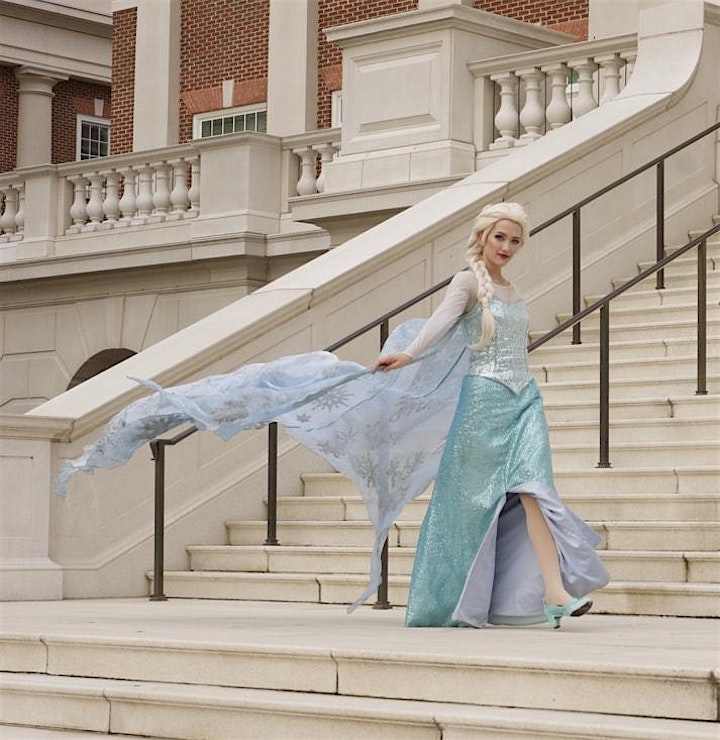 Holiday photo ops with the frozen Ice Queen! 1PM-3PM
Our convention is December 10th…so families will be in the holiday spirit! Santa will be very busy at other places…and we always want to make things as geeky as possible…so we are doing two seperate photo ops (and our incredible creative partner Maddi Rose is working on making the scene look amazing and will be taking the photos). These will be similar to photos with Santa…there will be a small extra charge and you'll get a digital file. The first of our holiday photo ops is the frozen Ice Queen herself! She will be at Heroes Assemble from 1PM-3PM ONLY. This will be a really fun and geeky way to enjoy both the convention and the holiday season!
NOTE: Promotional photo is courtesy of Dream Entertainers, who will be bringing the Ice Queen to us. The actual photo with attendees will be in an appropriately themed background and will be quite similar to mall photos with Santa.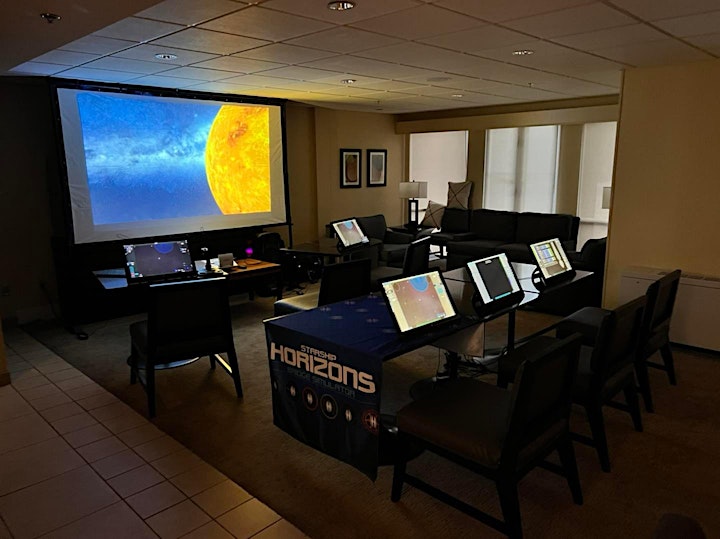 Starship Horizons multiplayer starship bridge simulator!
Team up with some friends (or make some new ones) with this FREE multi-player game experience where you command your own Starship as the bridge officers in the roles of Captain, Flight, Tactical, Science, Operations, and Engineering.
As a team, players can venture into the galaxy in our vast Campaign setting, or play any number of Missions designed for a shorter experience.
Umbral Starcade Virtual Reality Game
Umbral Starcade will be bringing an operational Virtual Reality unit to Heroes Assemble! Umbral Starcade is a premier and unique gaming and entertainment company meant to offer those interested and experienced in the world of Virtual Reality gaming, an opportunity to play with friends and family, host events, and fully immerse themselves in the world of VR.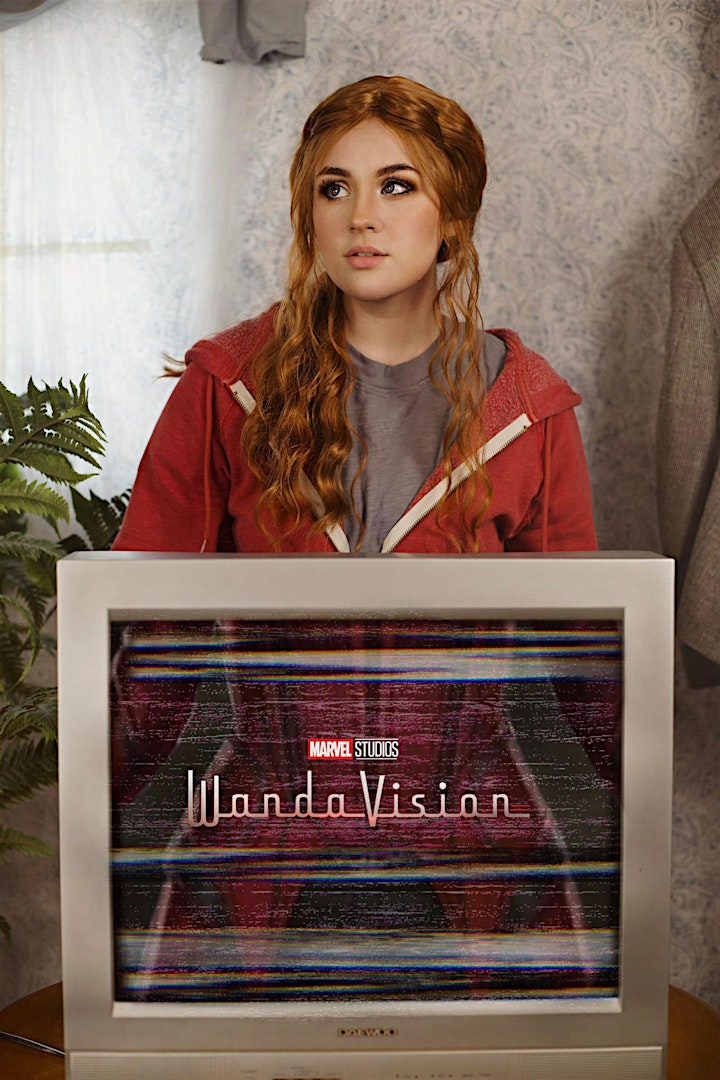 Self portrait artist/director/make-Up FX artist Maddi Rose!
Maddi Rose is an amazing self portrait artist, photographer and make-up effects professional who has developed a following online for her tributes to iconic characters as well as her own fantastical creations. Another things that makes her stand out is that she takes a DIY approach to creating her own backgrounds. She's also a talented cinematographer who has directed her own Horror shorts, in addition to the GWE produced Haunt Therapy documentary short and the Heroes Assemble commercials! She will be selling prints of her work and booking photo shoots with you, in addition to designing the backgrounds and taking pictures for our holiday photo shoots with the frozen Ice Queen (from 12PM-2PM only)!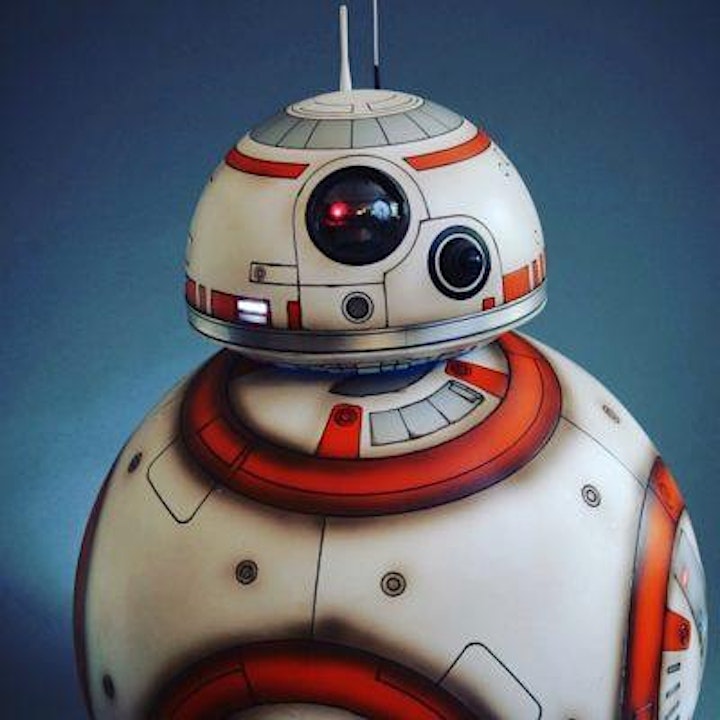 Star Wars Droid replicas from Hampton Roads Droid Builders
Find the Infinity Stones! (Scavenger Hunt)
"At the dawn of the universe, there was nothing. Then… boom. The Big Bang sent six elemental crystals hurtling across the virgin universe. These Infinity Stones each control an essential aspect of existence."
"Space, Reality, Power, Soul, Mind, and Time."
And now we need your help to collect the Inifinity Stones and save the universe!
To obtain each Stone, you will need to take part in specified activities (experience our attractions, form alliances with our cosplay guests etc) at Heroes Assemble to ensure that you are prepared to wield the powerful items! When you obtain a Stone, a clue will be included on how to capture the next one…until you collect them all and can get a fun prize for helping to save the universe!
NOTE: Infinity Stones are VERY rare, so each family is to gather 1 set of stones, while they last (and we WILL run out EARLY). Only children can wield the Stones…but parents/guardians or siblings can assist as needed.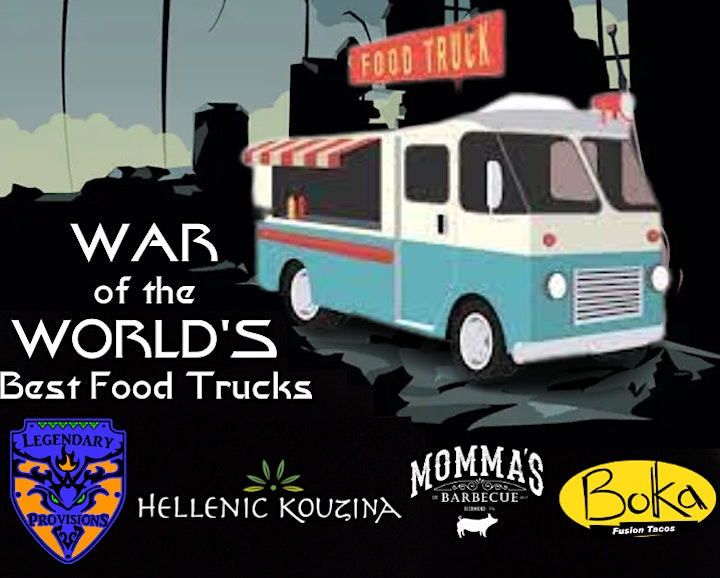 War of the World's Best Food Trucks
The Dewey Gottawald Center doesn't sell food…so we brought in some great food trucks to do battle in the War of the World's Best Food Trucks!
All of the trucks have agreed to donate 10% of their sales to Geek Wellness Education!
Legendary Provisions 11AM-7PM
Legendary Provisions provides giant gourmet hotdogs, tacos, bbq, fries and nachos. They have over 40 toppings and sauces to choose from.
Hellenic Kouzina 11AM-7PM
Our menu offers everything from traditional gyros to favorites such as moussaka, lamb shank, souvlaki, and much more. An ever-changing array of freshly prepared traditional pastries and a full coffee bar complete the Hellenic Kouzina experience. Our food truck contains a full kitchen and is ready to provide delicious food, prepared fresh while you wait.
Boka Tako 12PM-2PM
The Boka Tako is an exquisite fusion of global flavors, for your Mouf! Seasonal ingredients, Asian inspiration and a Mexican platform were the basis for our original Takos. Even though Boka has expanded its culinary horizons far beyond the original constraints of a corn tortilla, you still find a fun and inventive play on ingredients from near and far inside a Boka Tako. The Goal is simple: Amazing food served with a twist. Takos with a K, because these aren't your ordinary Takos.
Momma's Barbecue 4PM-7PM
Downtown Richmond's newest food truck brings Momma's slow-cooked, pit-smoked barbecue and homestyle sides. It's the way comfort and BBQ are meant to be.
more
Time

(Saturday) 10:00 am - 7:00 pm
Location

Dewey Gottwald Center

2301 West Leigh Street, Richmond, VA 23220