Free Star Wars Art Expo: Loveland, CO
23jun(jun 23)5:00 pm25(jun 25)6:00 pmFree Star Wars Art Expo: Loveland, COEmbassy Suites Loveland - Hotel, Spa & Conference Center, 4705 Clydesdale Parkway, Loveland, CO 80538
Event Details

3 Days Only!
Fri June 23rd: 5-9 pm
Sat & Sun June 24-25th: 12-6 pm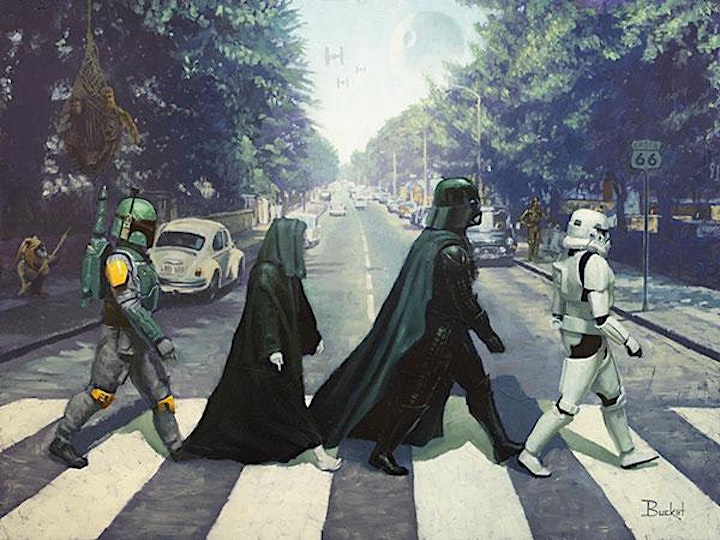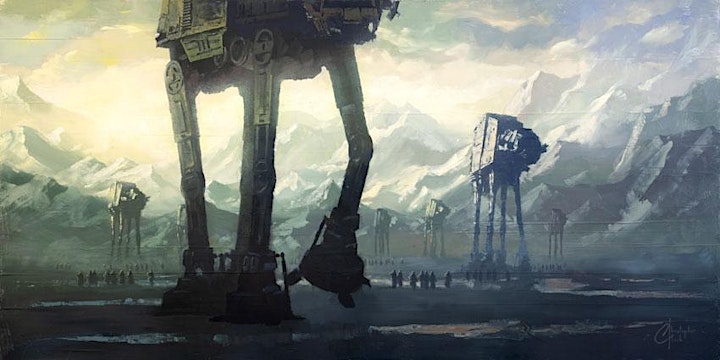 Presenting Nationally Recognized Artists Christopher Clark, Dominic Glover & Nastiya G.
Save 25% Off All pre-purchased artwork now until June 23rd on AmazingArtExpo.com, Disparody.com Type AMAZINGSHOW in the discount code during checkout to redeem.
Featuring the Art of:
STAR WARS
DISNEY
ANIME
HARRY POTTER
MARVEL
DC COMICS
LORD OF THE RINGS
PARODY
DRAGONS & FANTASY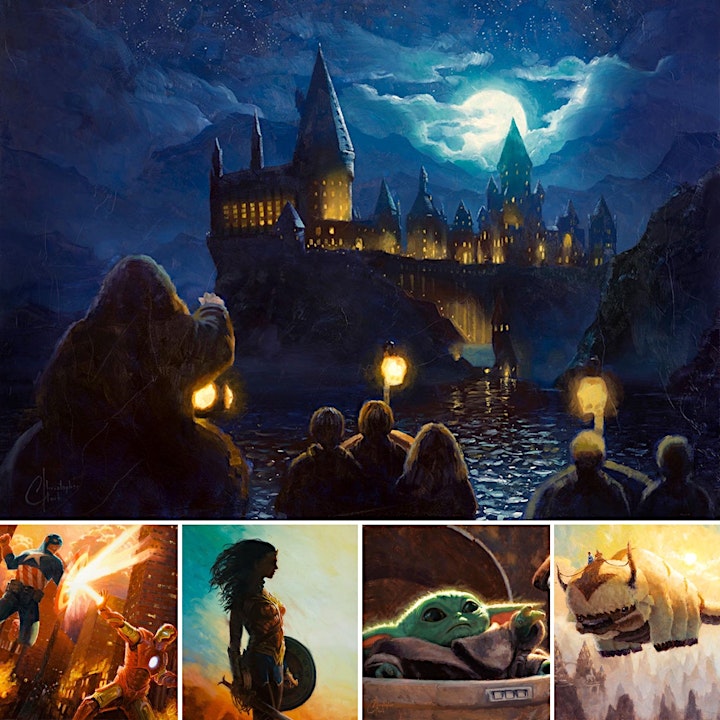 There will be multiple exhibits of Star Wars, Disney, Marvel, DC Comics, Anime, Harry Potter and parody art on display featuring a variety of artists and available to purchase at affordable pricing along with Show Specials. Original oil on canvas paintings will also be available for purchase.
Cosplayers, princesses, princes, wizards, witches, superheroes and Jedi of all ages are welcome to attend. And Yes, it's free, so stop asking!
Kid & Stroller Friendly.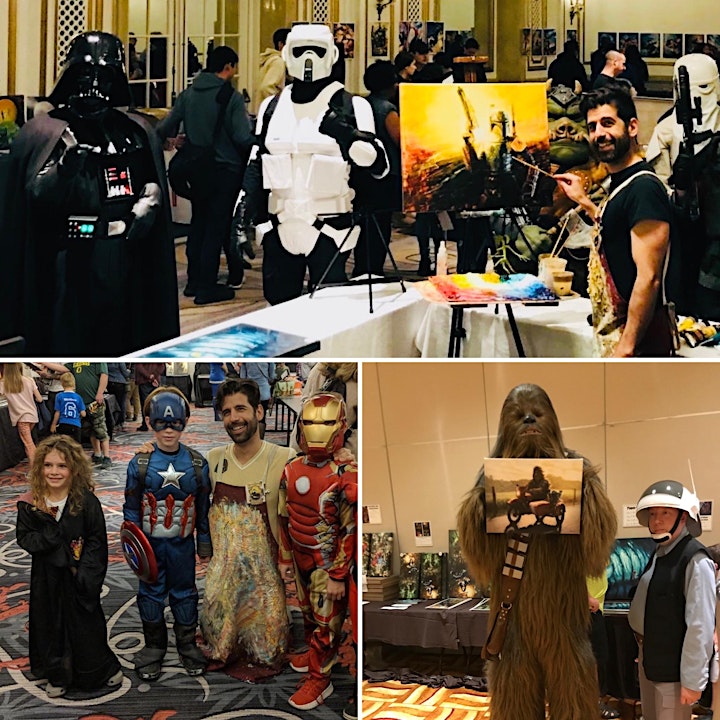 AND INTRODUCING THE COMEDIC PARODY ART OF BUCKET! ABOUT ARTIST "BUCKET" Despite being bred as a stormtrooper, Bucket refuses to identify as a "Clone" and prefers to be labeled a scoundrel painter who enjoys long walks on the beach and glutenous pastry products. Visit iamparodyart.com and CLICK HERE to watch a short video message from Bucket.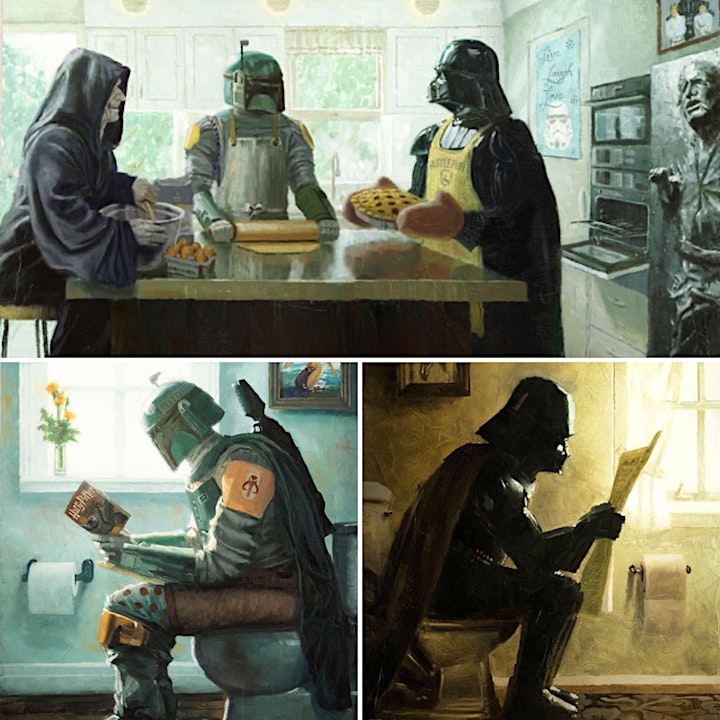 MEET NATIONALLY RECOGNIZED ARTIST CHRISTOPHER CLARK (SEE IMAGE BELOW): Licensed Disney, Marvel & Lucasfilm's #1 Selling Artist, Christopher's artwork can be found at Disney Theme Parks, various galleries throughout the world and even in the home of George Lucas, as well as various famous actors and athletes. Known for his attention to detail in capturing the exact likeliness of character faces and motion, Christopher uses only oil paints (no digital work whatsoever). He has been the featured artist on multiple occasions with Star Wars Celebration, Epcot Center, Major League Baseball, Comic Cons in San Diego & New York. Christopher will be signing & embellishing all 3 days. CLICK HERE to Visit Christopher's Web page.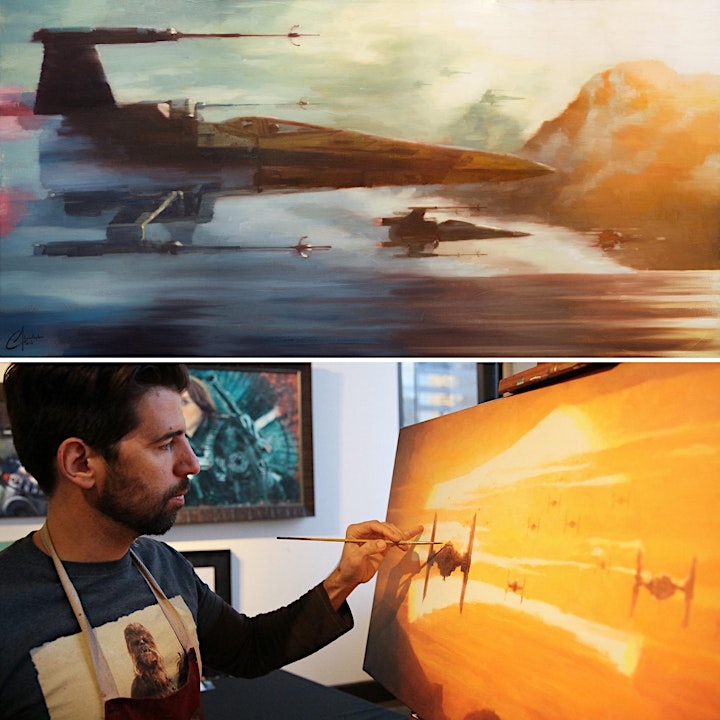 MEET DOMINIC GLOVER (See Images Below): A leader in the Anime, Marvel and DC Comics Culture. There isn't a month that goes by where Dominic is not on tour, often being showcased by different Comic Cons throughout the nation. You can find Dominic's artwork on licensed Anime, Marvel, DC Comics, Warner Bros, Netflix and Pulsar Entertainment apparel & products throughout the world. Dominic will be signing & embellishing all 3 days. CLICK HERE to see Dominic Glover Art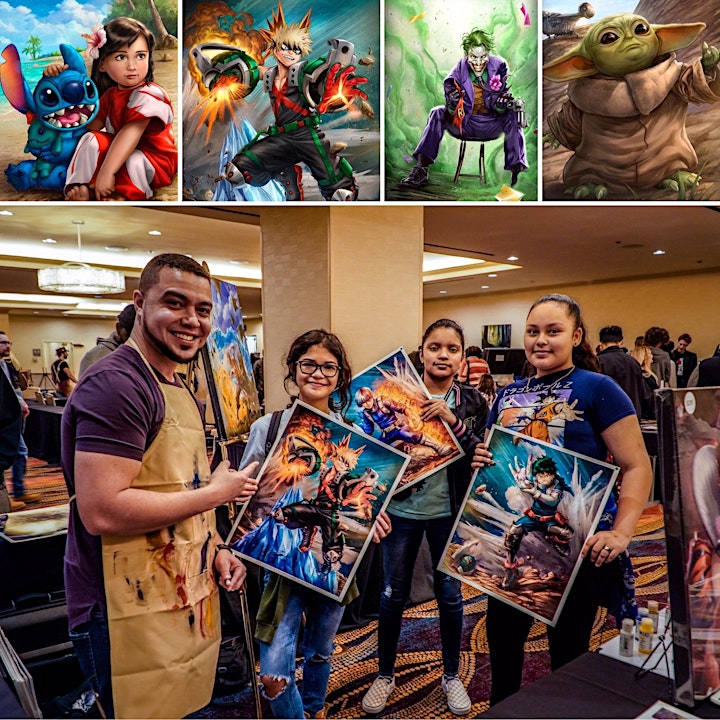 MEET NASTIYA G: An amazing self-taught watercolor and oil artist. Born in Ukraine, she obtained her bachelor's degree in interior design before relocating to the United States when she was 21. Nastiya's parents, who are also artists, sparked her interest in painting when she was a child, and she has been exploring various painting techniques since the age of 10. Nastiya G's paintings have been exhibited in galleries and art shows nationally and internationally and has brought both a wonderfully fun parody along with serious perspective of Anime, Harry Potter, villains and much more to the art community. Currently, Nastiya is a resident artist for Amazing Art Expo and is excited to showcase her art at future shows. She has also worked on a number of public art installations in various locations throughout the United States.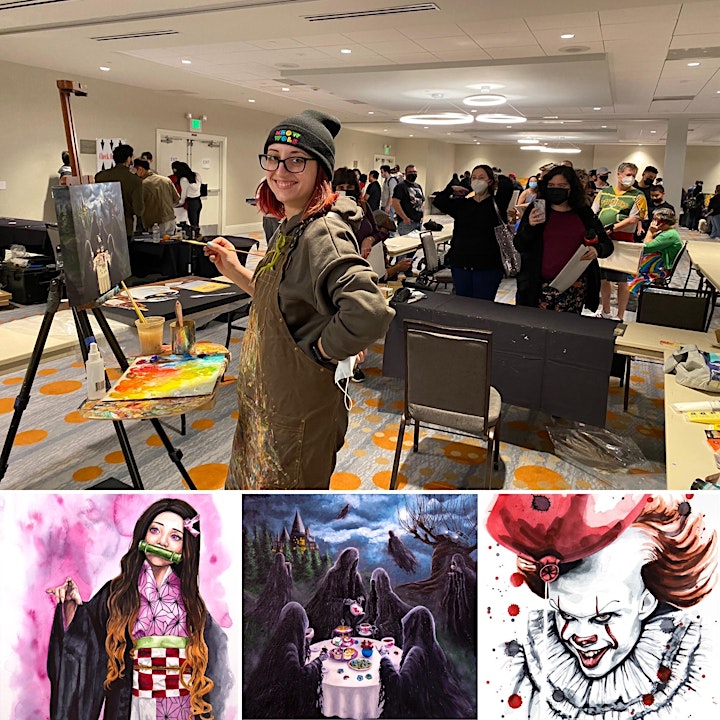 FAQ
HOW DO I GET MY FREE PRINT? Tag a friend on Instagram or SHARE the event on your Facebook timeline or Instagram pg by June 23rd. When you check in at the event, simply use your phone to show us you shared the event & you will be given your choice of a free print. Limit 1 Free Print per individual who shared Event. Artists will not sign free prints. Click Here to share the event on Facebook.
WHAT WILL THE ARTISTS DO? Artists will be signing any of their artwork purchased at the show. For any canvases purchased, the artists will also add paint hand embellishments/highlights to the canvas, essentially turning it into its own, one of a kind original, at no additional charge. This is an added service that Disney artists typically charge $200 for but it's complimentary at the show as a means of the artist thanking you for supporting their art.
FREE PARKING!
ARE KIDS WELCOME? This event is 100% Kid & Stroller Friendly!
ARE COSPLAYERS ALLOWED? All cosplayers are encouraged to attend with the expectation that they will pose for photos with guests at no charge.
I SEE MULTIPLE SIMILAR EVENTS ON THE SAME DATES. IS THIS THE SAME EVENT? Yes, this is the same event. We have various listings to help reach out to fans of the different pop culture themes.
ARE YOU ACCEPTING VENDORS? No, this event is exclusive to Amazing Art Expo Artists only. The venue also does not accept any food vendors.
I HAVE ANOTHER QUESTION. HOW MAY I CONTACT YOU? Please email our event coordinator at john@amazingartexpo.com with any further questions.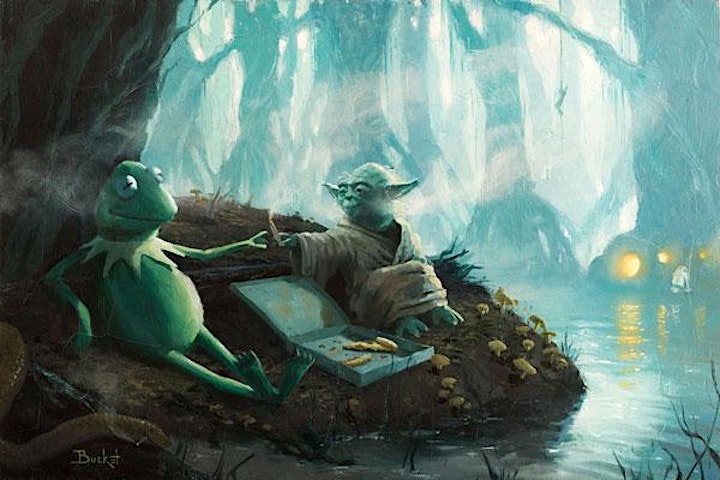 more
Time

23 (Friday) 5:00 pm - 25 (Sunday) 6:00 pm
Location

Embassy Suites Loveland - Hotel, Spa & Conference Center

4705 Clydesdale Parkway, Loveland, CO 80538