Board Game Boxcar Winter Con 2022
03dec9:00 am11:59 pmBoard Game Boxcar Winter Con 2022The Bureau Escape Rooms, 5400 International Drive, Orlando, FL 32819
Event Details

Our Winter Con will include all day board gaming, up to 4 escape rooms, a flea market, a mini bar, raffles, and more! Welcome all gamers!
Board Game Boxcar Winter Con 2022
We're really excited to bring our con to the local Orlando community. From the team that brought you Orlando Games Con in 2019, we're showing you a unique and immersive con like no other board game convention.
All day gaming! From open to close, we have the whole venue to ourselves! Plenty of tables and a cool setting around you. You might even be playing your favorite game in an escape room. This is a bring your own games con! We encourage you to bring your favorites and play with new friends! We'll have a small library as well!
The con will be located at The Bureau. This is a speakeasy/undercover escape room company that focuses on storytelling and immersing people into their adventures. If you have done escape rooms before, this is not your typical locks and puzzle solving. This is our pick for best escape rooms in Orlando. You'll be able to play up to 4 escape rooms including a brand new "spooky" room that will be opening up towards the end of the year.
We'll have the social deduction game, Blood on the Clocktower being played in an actual escape room setting. A very unique experience for this type of game.
We'll have raffle drawings for some free games and more! You'll get two free tickets and more to purchase at the con.
A flea market will be happening to sell your games that you don't play too often anymore. Tables will be available for purchase.
Outside food and drink is welcome. There'll be a mini bar to purchase drinks and snacks at the venue and we encourage you to support The Bureau. Also, we're working with the venue to bring a food truck on site.
Schedule:
9:00 AM – Start of Con
1:00 PM – 2:30 PM – Flea Market
4:00 PM – Raffle Drawings
12:00 AM – End of Con
(Schedule could change depending on different factors, but our start and end time will not)
All Day Board Gaming
Play up to 4 Escape Rooms – Over $200 value included in your ticket
Custom Board Game T-Shirts for Sale – No Shipping
Flea Market (Will have tables for sale)
Raffles – Two free tickets with admission and more to purchase as the con
Mini Bar (Includes Alcoholic & Non Alcoholic Drinks, coffee, and snacks. )
Food Truck – You can bring outside food & drinks as well
Vendors
Free Stickers and Buttons
Please keep in mind we're limited to 150 people for this con. This is a very exclusive con that is limited by the space and we like the feel of a smaller crowd. These tickets will SELL OUT and we encourage you to get your tickets as soon as possible. It's first come first serve and once they're gone, they're gone. All sales are final and if you have any questions, please email boardgameboxcar@gmail.com
Covid Protocols – We're not having a mandatory mask mandate. But if you would like to wear a mask, we have no issues with that. We encourage the safety of everyone. Please wash hands at the con and take showers before you arrive. If you feel sick leading up to the con, please go get tested and if positive take the attended time and retest. Do not come if positive and/or have covid like symptoms. If you have covid and show a positive test during the date of the con, please email boardgameboxcar@gmail.com
Refund Policy – We're not accepting refunds once purchased, but you can transfer tickets over to another person for the same ticket value. (If we find out you charged the individual more, you will be banned from future events) Money exchange will be on the individuals and not Board Game Boxcar, but we can update the email that the tickets are associated with on our end. Please email us at boardgameboxcar.com if you decide to transfer tickets.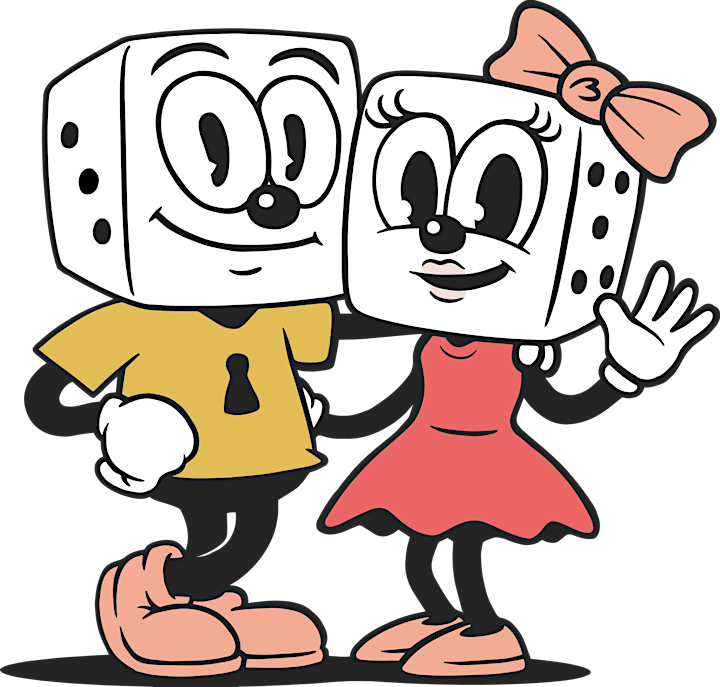 more
Time

(Saturday) 9:00 am - 11:59 pm
Location

The Bureau Escape Rooms

5400 International Drive, Orlando, FL 32819