ANIME PASADENA 2022 Anime & Cosplay Convention
19nov(nov 19)10:00 am20(nov 20)6:00 pmANIME PASADENA 2022 Anime & Cosplay ConventionPasadena Convention Center, 300 East Green Street, Pasadena, CA 91101
Event Details

ANIME – COSPLAY CONVENTION!
2 day Anime convention coming back to Pasadena, CA ! PLUS ULTRA!
WELCOME TO ANIME PASADENA 2022!
ANIME – COSPLAY CONVENTION! A 2 day event in a much larger space, this will be our 4TH annual Anime Pasadena at the Pasadena Convention Center.  
KIDS 12 AND UNDER ARE FREE.
2 free kid passes per adult ticket purchase, Adult must be present at check in with the child attendees.
Visit our Official Facebook Group>>> https://www.facebook.com/groups/1339359173133346
Facebook event page here>>> https://www.facebook.com/events/1004203053590132
Visit our website >>> https://www.animepasadena.com/
We had an amazing turn out and experience in 2021 and we're ready to go bigger and better!  
We are your local alternative to big Anime conventions hundreds of miles away! We are your alternative to huge, faceless and expensive conventions with long lines that steal your soul and your wallet!
We are centrally located in the heart of beautiful Pasadena, California.
In 2022 we are going to go bigger and better with more activities, 400 vendors, 45 celebrity guests, more music, more games , awesome panels and much more. 
Make sure and visit our Facebook event page for the most recent updates! We also pride ourselves on a safe and family friendly environment. 
Facebook event page here>>> https://www.facebook.com/events/1004203053590132
What to expect:
Vendors & Artists
Special Guests
Anime Lounge
Celebrity Photo Ops
Cosplay Contests
Fashion Show
Gaming Tournament
Stage Performances
Anime Karaoke
Live Music
Photo Meet Ups
Anime, Industry & Cosplay Panels
Free Photo Rooms
Give Aways
Maid Cafe
MUCH MUCH MORE!!! 
Prop and Weapons Policy:No functional props or real weapons are allowed at Anime Pasadena. All Cosplay / costume props and weapons need to go through weapons check located at the front entrance.
They will be inspected and tagged as CHECKED. Blasters, Lightsabers and common place props are allowed. Please use common sense. If the props are at all dangerous to the public, you will not be allowed to bring it inside the center.
Nerdbot Media has been organizing Conventions and night events in the Southern California area for the past 8 years.
We've also been attending and covering conventions for years now. We think it's time for something different.
We want to make it fun and interactive for all attendees, Cosplayers, photographers, collectors and all Nerds and geeks that want to have an AWESOME time.
Our mission is to bring the very best photographers, videographers, vendors and awesome Nerds to the beautiful Pasadena Convention Center. It's going to be an amazing day of interactive contests, panels, Cosplay contests and photoshoots.
Are you ready to spend a great day at Anime Pasadena 2022!
Anime Pasadena: More Than a Con!
We'll see you there!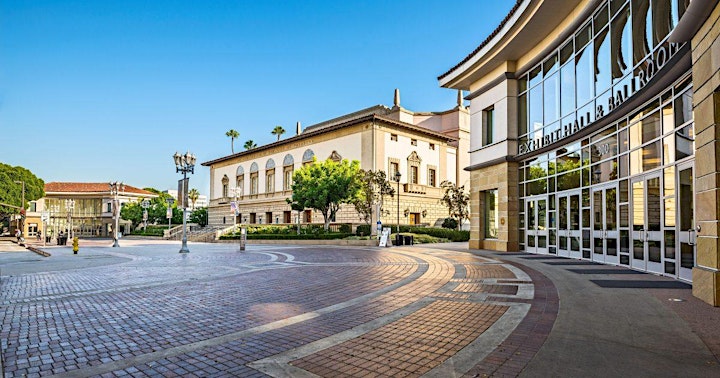 more
Time

19 (Saturday) 10:00 am - 20 (Sunday) 6:00 pm
Location

Pasadena Convention Center

300 East Green Street, Pasadena, CA 91101